Sickles Avenue, Sickles Ave, Gettysburg, PA 17325, USA
Welcome to the self-guided walking tour of the Devil's Den, a battleground of ferocious fighting during the Battle of Gettysburg! Here, Union and Confederate soldiers brutally struggled to gain control of this strategic location — and eventually win the war. As you walk amongst the towering boulders and alien landscape of the Devil's Den, the tour transports you back in time to envisage soldiers, generals, and sharpshooters battling all around you. This self-guided audio & GPS tour allows you to explore this historic Gettysburg battleground with maximum flexibility, safety and value.
​
IMPORTANT NOTICE: Major road closures are planned at the Gettysburg National Military Park starting April 17 or 18.
​
The NPS plans to conduct a prescribed fire at Little Round Top. There will be temporary road closures across the battlefield to ensure public safety. Little Round Top, Devil's Den, and the Wheatfield will be inaccessible.
​
​
If you change your travel plans due to this closure, you do not need to worry about changing the tour's travel date too. Once booked, the tour is yours - forever. Use it freely and repeatedly on this visit or future visits.
Devil's Den, Gettysburg Self-Guided Walking Tour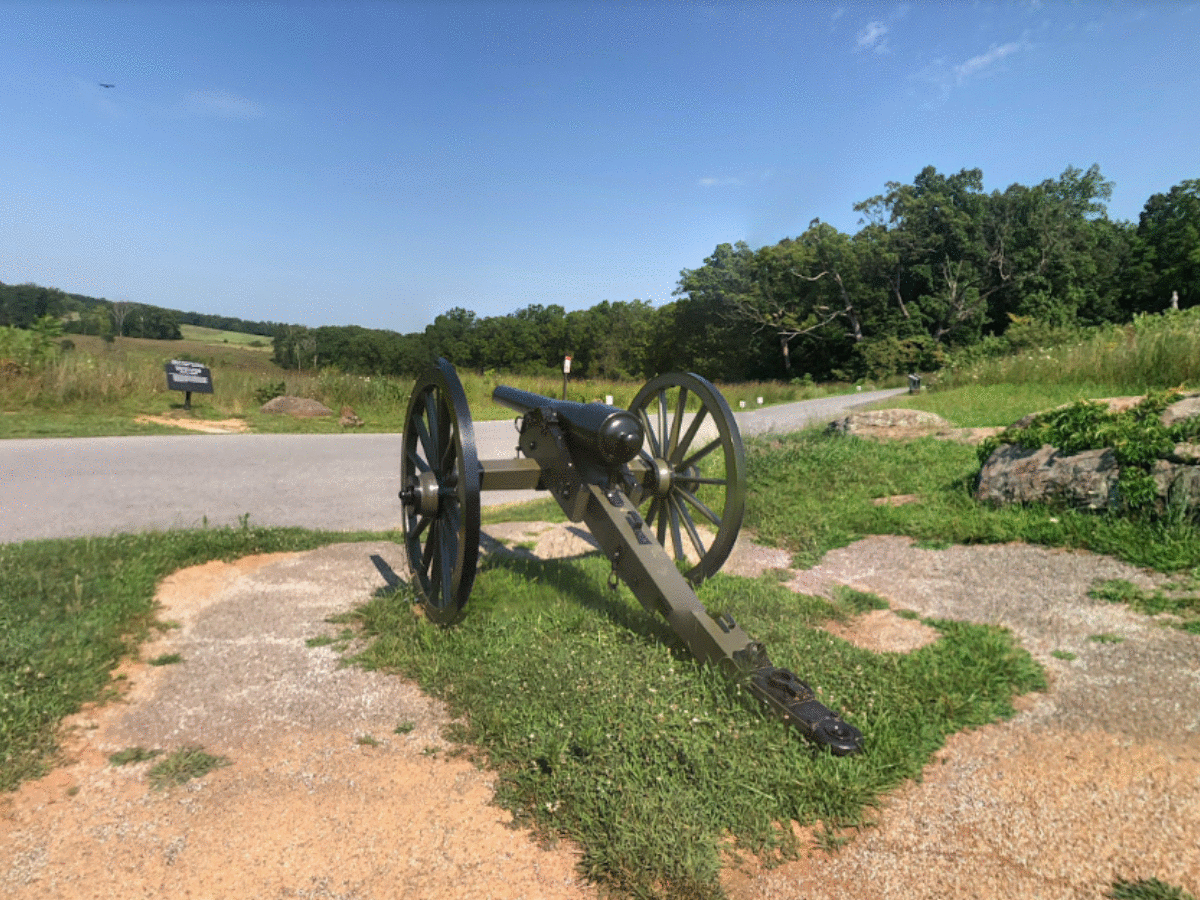 Stop 5

: A Terrible Realization
Excellent walking excursion that connects to the Battlefield tour. A quick but interesting detour. Highly recommend.
The Devil's Den area is one of the most interesting spots in the Gettysburg Battlefield. We throughly enjoyed being able to explore it from the point of view of the Civil War soldiers who fought there.